Last year I made a post, titled Mays I Need, where I discussed all the exciting new May releases, as I was overwhelmed by the amount of them! This year, I decided to do it again! So, without further ado, welcome to Mays I Need #2! Who knows, maybe I'll do it next year too!
Note #1: No Spoilers
Note #2: This list is in no particular order. The first one is the one I'm MOST excited for, but the rest are kind of equal! :)
#1
Drum roll, please! (This is probably ineffective because you've probably scrolled down enough to see the cover already butttt....)
It is of course: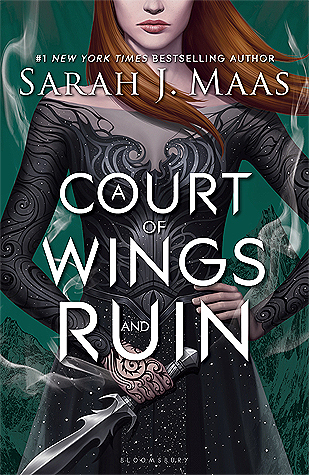 ACOWAR (A Court of Wings and Ruin) by the lovely Sarah J Maas! There are lots of reasons why I want this book. First of all, it is the end of this particular story line in the series and I want to know how Sarah J Maas ends her books. Do we get a happy ending? I need to have some sort of idea for when I read the end of the Throne of Glass series in 2018. And also I absolutely adore these characters and the romance and just about EVERY SINGLE thing in this book! I just... I need to know. Sarah J Maas just has addictive stories, and I'm having severe withdrawal symptoms. My review of ACOMAF and ACOTAR. Check them out!
Favorite quote revealed so far from this book:
Flame in the mist by Renee Ahdieh!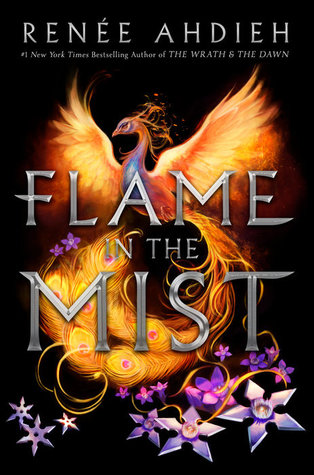 This cover is gorgeous!! I loved The Wrath and the Dawn and The Rose and the Dagger by Renee Ahdieh. Her writing is so beautiful in my opinion and I'm so excited to read this one! My review of The Wrath and the Dawn and The Rose and the Dagger.
I actually received an arc of this book from netgalley but haven't read it yet soooo... The reason is that I also won a giveaway from the publishers for a copy so I decided I'd enjoy the physical copy more, so I'm waiting for that one. But if it doesn't arrive in two weeks I'm giving in and reading the book!
The Crown's Fate by Evelyn Skye
I read The Crown's Game last summer, and I LOVED it. It's so magical and cool and I love the setting. It felt so cool to put something as unconventional as a magic competition and ground it in historical Russia. It's set in a beautiful city, the characters are beautiful, and everything just speaks to my heart! And look at this gorgeous cover. Amazing. My review of The Crown's Game!
Also, check out this gorgeous character art by Charlie Bowater for the main trio of the series!
#4
Always and Forever, Lara Jean
I am so excited for this book! I'm in love with Peter Kavinsky and his bad boy charm, and the first two books were so cute and amazing. This series is my favorite contemporary series ever! It's just too good! And also, Lara Jean is just amazing! She's charismatic, kind, and stands up for herself. Her sisters are also cool, and it's just such a one-of-a-kind story overall. Additionally, it was just such a pleasant surprise that we get another book with Lara Jean! And the covers are gorgeous! I think the last one is the best one yet!
And finally, Avenged by Amy Tintera
I am SO excited for this one! I also read Ruined by Amy Tintera last summer, and it was one of the easiest books to get into. The world building is spectacular and easy to understand, the action is badass, and the romance is on point, really. It's also soooo easy to read and I loved it so much! And this cover, is SO badass, you guys! My review of Ruined by Amy Tintera.
Thanks for reading my post! What May releases are you anticipating and why?
Love,
Yomna <3