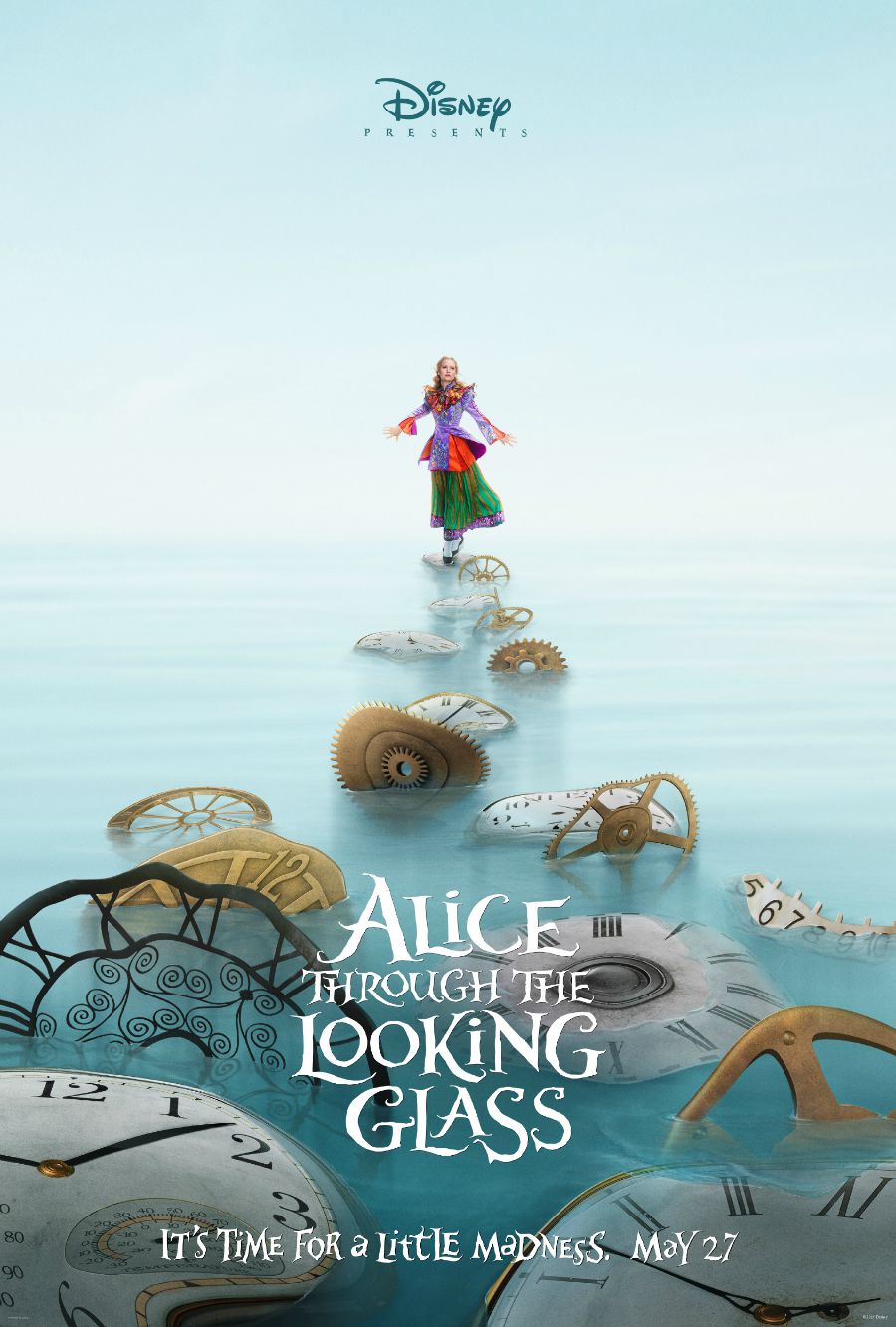 By the way, this is a review of the movie that came out this year (2016). I don't usually do movie reviews on here but I really loved this movie and wanted to talk about it.
-------------------------------------------------
People talk a lot about YA female heroines like Katniss Everdeen, Aelin Ashryver, and countless others. And although disney characters are not overlooked (Elsa got her well-deserved recognition), Alice is one character that I feel is underestimated and overlooked. When I scroll through any timeline, whether it be Twitter or Instagram, I rarely see Alice being recognized for her bravery, brilliant mind, and unique soul. Especially now since we are in an age of female empowerment and that is reflected in our movies, a character like Alice should be a prominent figure to look up to. Sadly, that is not the case. And people miss out on the wonder that is Alice.
An English teacher told me once to pay attention to children's movies. They are not just for children. I came to this conclusion; what we teach to our children or allow them to see tells us the most about our society. Alice, yes, is a famous character, but is often overshadowed by our YA heroes, which is a pity, since children's movies and books are most important.
I absolutely loved this movie. Everything was fantastic. The costume is impressive, the characters have immense depth, and there is not just one storyline, but several, blending into each other gracefully. This story teaches the importance of family and friendship. And shows us yet again that a girl can save the day.
My favourite part was in the beginning when Alice was wearing a Chinese dress and says to her mother that if it was good enough for Chinese royalty then it's okay with anyone else. Alice has a rebellious and adventurous side to her from the beginning, which I think is wonderful. Following the rules never got anyone anywhere.
The supporting characters in this book were fantastic, and there was so much backstory to each of the characters which made you able to delve deeper and immerse yourself. Fantastic movie, absolute brilliance. I strongly strongly recommend it!