Yessss! YES! A cute story that captures the magic of being in a fandom!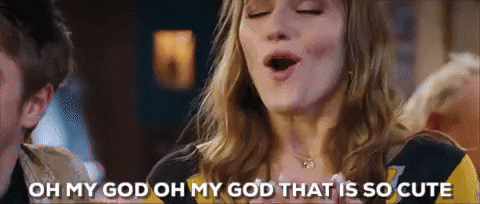 No Spoilers!
Thanks to Quirk Books for allowing me to read a free e-ARC of this book!
This book publishes on 15 May 2018 in the UK!
This book, (I hate to say it) does what Fangirl by Rainbow Rowell failed to do. It creates a complex set of relatable, connectable characters that draw you into the magic of fandom and of loving fictional characters so much they become more important to you than real people. This book had all what I felt was missing from Fangirl. It is a great book for experiencing the whole fandom experience from another point of view. In short, I loved it.
This book follows a girl called Elle in a Cinderella-esque plot. She has an evil stepmom and two mean stepsisters. She's an aspiring scriptwriter and a fangirl a TV show called Starfield. Meanwhile, Darien Freeman is the actor cast for the main role in a reboot of Starfield. Elle decides to enter a cosplay contest for Starfield and there she meets Darien Freeman. Will sparks fly? Will this Cinderella get a happy ending? (Oh dear, I'm horrible at writing synopses no wonder this is not my job. I really don't know how anyone puts up with me).
This book stays pretty true to the fairytale it's based on. However, that doesn't mean it's predictable. On the contrary, it's a really charming and cute and I loved it despite the similar elements. The pacing was really good and I eagerly gobbled up this book. I really don't think that anyone will struggle with getting into this book either.
The characters are pretty excellent. Sometimes I feel that in contemporary teen fiction the characters suffer in terms of development (I'll always be a fantasy girl at heart), but I really don't think that happened here. Elle and Darien were both pretty interesting and their relationship was adorable. Okay, maybe it was a bit cheesy, but I don't mind.
I've seen a lot of fangirling over this book online and I think it definitely lives up! If you want a heart-warming, cute little read to take you back to fangirling at its best, here you go. Treat yourself.
What did you think of this book?