Wow. I am so emotionally drained right now I can't even function. I stayed up till 3 AM reading this book (bad idea) and I planned to drink coffee today (Even though I've never drunk more than one sip of coffee in my life and it's weird that I'm even thinking about it) but forgot. Never again, because I am exhausted and about to collapse. It was worth it though. I really enjoyed finishing the book quietly at night at home, rather than on the bus or in school. I got to cry and feel in peace.
Rating: 5/5
Spoilers!
I think the part that I loved the most was just before the final battle when Rhys gave that speech… It was so beautiful, I cried so much. I've been through so much with these characters, it was so wonderful to see the story come full circle. I was sobbing when Rhys died, that gave me such a heart attack. I have so much to talk about, I don't even know where to start.
Feyre was so strong in this book. She was badass, bold, and just incredible. She's changed so much throughout the books, and I'm much happier for it. I enjoyed the dynamic between her and Rhys, here becoming High Lady and all. And I really loved how she still doubted herself and had her bad moments; it wouldn't have been so entertaining to read her if she was perfect.
Rhys is amazing. I love him so much. He's so supportive, he's so strategic and clever, and his loyalty to Feyre was breath-taking. And together, unstoppable. I loved the last scene with them flying together. I mean I would've liked it if the last chapter was Rhys and Feyre together in shopping for "little lacy unmentionables", but this was good too.
Sarah J Maas' writing was amazing in this book. I love the diversity she included, especially Helion, who is Arabic. I mean, his skin colour, and white middle-eastern dress, and the fact that his court is Day and there is a lot of sun in the middle east. I think his court is also related to date palms and figs, which if you go to the middle-east, we have a LOT of those! Which means Lucien is half-Arabic! How awesome is that? Diversity is beautiful. I've always underestimated how good it feels to be included, and now I realise. I'm so glad Sarah J Maas added this to her beautiful world.
I love Tamlin! This is such a surprise because most of the fandom (me included) hated Tamlin after ACOMAF and through most of ACOWAR, right till the very end. He was a bit rude in that high lord meeting, but was much improved after. Defending Feyre, and saving Rhys, I love him for being so selfless. And I'm so sorry for all the damage Feyre enacted in his court. I hope he gets it back and that his people's trust in him is renewed. He deserves it. Lucien was also the best. His heart is good and I'm glad he and Feyre are reconciled.
The relationship between Feyre, Nesta, and Elain was so beautiful. That part where they lay together and comforted each other, it made me so happy. It's so nice to see that relationships can be mended. And I'm so happy at what their father did. I thought he would remain in the background of the story and never show up, but of course, someone who Feyre and her sisters came from cannot be so cowardly.
Mor/Azriel: is officially over, or never even was. I was kind of shocked about this but at the same time not? I guess looking back now it makes a lot more sense because of how Mor acted in ACOMAF and ACOWAR. But I don't want Azriel to be alone, there's got to be someone to ship him with.
Cassian/Nesta: On point. Although we are reading from Feyre's POV, I was surprised at how much we could see of their relationship even through her eyes. They are so much better than I thought they would be from the fanfiction. Fully expect one of the coming ACOTAR novels to be about this pair. The part where she calls him an oversized bat, on point. I laughed so hard.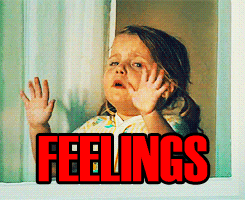 Elain/Lucien: There isn't much to tell from, but I think they are well-matched. Lucien is so loyal and kind and so is Elain, I think it would work well. For a moment there I thought maybe it would be Azriel and Elain, but I really like Elain and Lucien together, so I hope that doesn't happen. I want a novel about this pair too.
Feyre/Rhysand: I'm so sad to let go of this ship. I mean, they're not over, but after this, we'll never get to see their relationship from such a personal perspective. I'm sure we'll see them in the next novels, but it'll be from Elain's point of view or Cassian's or Nesta's or Lucien's. It will never be the same. I'm not sure I'm ready yet. I have a whole year to be ready, but I just want more of these characters and the world and it's kind of terrifying that this part of the story has ended.
The ending was so satisfying. I couldn't have wished for a better one. My soul is singing. I am at peace. This so deep for someone describing a book, but for me, it is so much more. I hope you guys understand that. I have loved this world and been obsessed with its characters for what seems like ages. I've read fanfiction, taken pictures of the book, reread, everything. I'm so afraid to say goodbye.
Was this book better than ACOMAF? I think they're kind of equal. ACOMAF had a different more character driven feeling as a book. Maybe I'm more happy with this book because it's the finale, but ACOMAF will always have a special place in my heart.
It's all not over though! I can't wait for the next books!
Love,
Yomna