Danger takes on new shapes: poisonous courtesans and mischievous story birds, a feast of fears and twisted fairy revels.
Every which way they turn new trials will test their wit and strength. But what Gauri and Vikram will soon discover is that there's nothing more dangerous than what they most desire.
"You are surprisingly lovely."
This is what I call perfection! And the cover is so gorgeousss.
No spoilers!
This book comes out in the UK on the 28th of March, 2017!
I'm so sorry, but this book is 3x better than The Star-Touched Queen! And that's saying something! The Star-Touched Queen was fantastic, so for this book to be better is pretty difficult. But it is!!
The magical world, combined with the high stakes and wondrous romance makes this an entertaining and engrossing read! I really want to talk about spoilers, but I do want you guys to read it now! It's honestly breath-taking! I'm using a lot of exclamation points right now, but I'm telling you guys, I can't help it!!
This is the second book of a series, but you really don't need to read The Star-Touched Queen to be able to read this. This book contains some reference to the main character of the first book, Maya, but all the information you need is in the book.
Guari was on point! She's powerful, beautiful, and such a badass woman!! International Women's Day was this week, so let's appreciate! She was so brave and ruthless, I was not disappointed with her one bit. She's a character worthy of her story.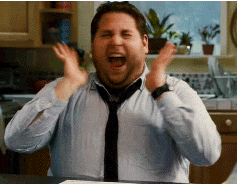 The other main character is Vikram. I love Vikram. His character to me felt so unconventional and original. He was hilarious, clever, and every inch boy goals. He's hot because he's so smart and funny. And there's no better hotness than that.
The romance in this book is so cute and adorable. It doesn't overwhelm the story but there's just enough of it to make you sigh and grin helplessly from the cuteness. In the romance you find so many humorous moments which provide lovely moments of levity. In this story, we have two imperfect characters in a situation that makes us swoon and decide that in every world these two would be together, always. No exceptions.
The writing in this book is so quotable and well-done. I love the rich descriptions, I really feel as if I can step over and smell and feel the magic of Alaka. This is the power of stories to me. To be so good that I feel I am just a dimension away from the story being true.
Strongly recommend this lovely book! Honestly guys, please read it!