I hate this. It made me cry. But it was good.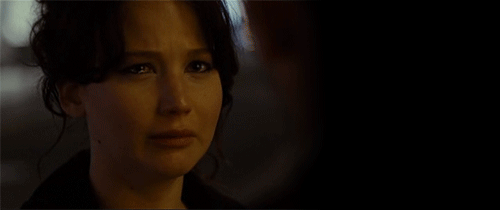 This was a Great book. Very heartfelt. Very beautiful.
This book was on my to-read list for a
long long
time. And once, a few months ago Srishti had it and I recognized it and she said it was boring! Later, this Christmas I decided that I had seen enough people fangirling about so I bought the ebook and started reading immediately. About the same time, Srishti was re-reading it and she said she actually really liked it now.
And in a moment of extreme fangirl excitement (yes, that's a thing now) she said she *almost* cried at the end of All the Bright Places and I knew this would be a sad book.
The beginning: One of the best things about this book is its hilarious way of bringing about this sensitive topic and introducing the characters. A bell tower? Add that to your list of romantic venues! This book is full, and what I mean by that is it's just so perfect from the beginning.
The Writing: Heartbreaking. Beautiful. I love Jennifer Niven, I don't think I've ever read a book so real about mental health, besides My Heart and Other Black holes. But this book is about moving on from loss, loves, acceptance, and the fact that depression tricks you into keeping it in until you can't take it anymore. Not that I would know of course, and I won't insult it by saying I understand, because I don't, but I think everyone has their insecurities including me and it's a struggle to live when those feelings are so strong.
Theodore Finch: Anyone still mad at him? How COULD he do that do her? It just breaks my heart that he felt like he had to die, that there was no other way for him. In order to maintain the seriousness of this review, and in honor of Theodore Finch, I will not be rating him on my boy scale. He is a beautiful character; funny, romantic, charming, and I mourn the loss of him. Love you Finch.
The Mental Health Issue: I think this is still relevant because there definitely isn't enough books about the extent that the mind can become a cage. You really are a prisoner of your own mind. Take Finch, for example, he thinks no body will love him, he thinks everyone has these god awful thoughts about him, when in reality, he is capable of being loved.
This issue is very important. For a long time, people were shamed for having bad thoughts and lacking self-confidence, or having PTSD. Books like these are extremely important so even if we don't understand, we don't judge.
The cover: I love it when covers are relevant to the book as well as being pretty. And this one definitely did it!
Favorite Quotes: There are too many good ones to pick just one but fine! I'll do it!
Great read! I loved this book and if you have the time, do pick it up!
And by the way, this book will be turned into a movie starring Ella Fanning! I'm really excited and I think she will be phenomenal.